Kristin Will
Editor
kwill@turley.com
A love for stories and photography propelled Kristin into journalism. With a degree in English concentrating in communications, Kristin has been the editor of both the Town Reminder and Holyoke Sun newspapers since 2010.


Scott Feldman
Staff Writer
sfeldman@turley.com

Scott Feldman graduated the University of Massachusetts in 2009 with degrees in history and journalism. During his time in college he covered sports for the school newspaper "The Daily Collegian" and became an assistant sports editor. He also interned at the Daily Hampshire Gazette. After graduation, he began freelancing for various area newspapers in the area including The Sentinel and the Town Reminder. In 2011 Scott moved to Aberdeen, South Dakota where he spent 18 months as a breaking news reporter at the Aberdeen American News. He later worked as a business reporter and general assignment writer for the Rapid City Journal in Rapid City South Dakota. During his two years in Rapid City, he came in third place in the 2015 Great Plains Associated Press News and Photo Contest for personal column writing. He decided to move back to Massachusetts to spend more time with his family. He is currently employed with Turley Publications as a staff writer for the central region.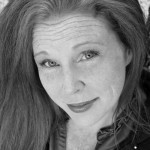 Maureen McGarrett
Advertising Representative
413-323-5999
mmcgarrett@turley.com
Maureen McGarrett brings 18 years of sales experience to the job, having started at The Valley Advocate. She later touched on national sales for the Cheesecake Factory restaurant chain with menu advertising. She was hired by Turley Publications Nov. 11, 2001 as the Northampton, Amherst, Hadley and South Hadley sales representative.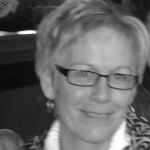 Jamie Joslyn
413-536-5333
jamie@town-reminder.com